Whether you're a wanderer searching for inner peace or a traveler just wanting to meet strangers in unexpected places, Kerela has a lot to offer. There are so many unexplored locations in South India that are lush with expansive landscapes and a mist clad mountain view. A captivating location combined with the perfect company make for a photograph-worthy memory.
And when people think of camping, the first thought that strikes them is packing their bags and heading off to Himachal Pradesh or Uttarakhand. But what those people do not realize is that there are sites in South India just as serene and unexplored as in North India. So here is a list of camping sites in Kerela that would certainly fill up your soul with joy and your albums with the pictures of every moment that capture your smile.
Hilltop Camping at Prakash City Idukki
The district of Idukki is a perfect combination of exotic wildlife with picturesque landscapes. The campsite, located at Prakash City above a hilltop, faces the valley. From this point, you can wake up to the first rays of the sun shining on your face and witness the different shades the sky turns to just when the sun is about to make way for the moon to come out. Campper provides breakfast and dinner, tent stay at Rs. 1600 per person. At an additional Rs. 500, you can also go trekking.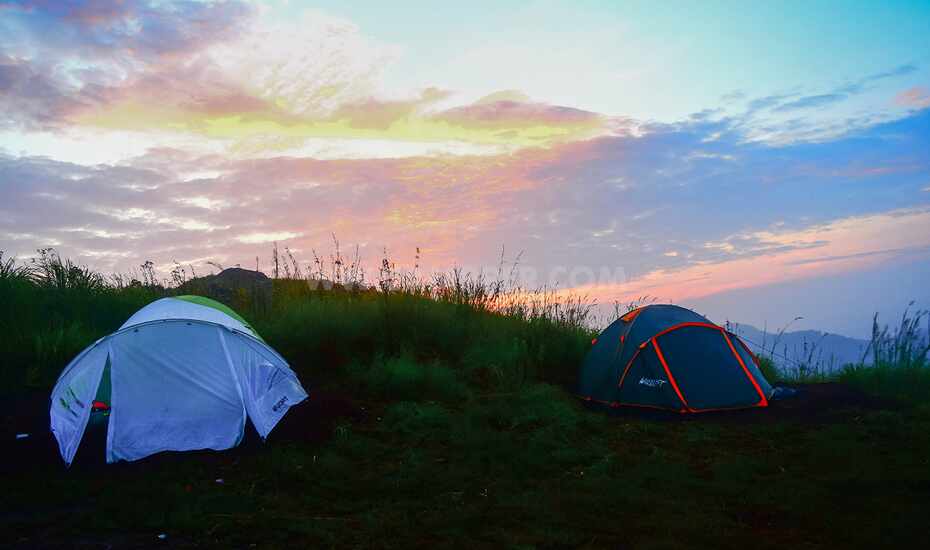 Camp Woody at Anayirangal Valley
Anayirangal is a perfect getaway spot for those who wish to take a break from their hectic schedules. It attracts many tourists for its scenic tea plantations. Since the camp is in the midst of evergreen forests, it gives you a view of the Anayirangal Dam. The dam has been in existence for quite some time but has recently been promoted as a tourist attraction. Campper provides a tent for three people equipped with a bed, blanket, and pillows at Rs. 1999 per person. It also includes breakfast and dinner, an outdoor barbeque and jeep transfers to the camp and back.
Camp Eden at Topstation Munnar
Located 17.7 km away from Munnar, Camp Eden is hidden amidst the Kanan Devi Hills. The site overlooks greenery that you find yourself slipping away into. And as soon as night arrives, stargazing is another activity that you can indulge in. When you want to spend a weekend away from the crowd, somewhere in the comforting arms of nature, this is the place you have to visit. Campper provides a camping space with alpine tents, breakfast and dinner, and sleeping bags at Rs. 2100 per person. The campsite also has washroom facility for the campers.
Camp Among The Clouds at Cloud Farm
Cloud Farm is the highest camping site located in Kottagudi Hills near Munnar in Kerela. It is rightly called so because people can look over at the vast scenery that on some days is sunny and on other days is covered with mist. The place not only attracts a large number of nature lovers for its surreal landscapes that look like a page from a fairytale but also holds great opportunity for the travelers who crave the thrill that comes from trekking. Campper provides breakfast and dinner, a terraced camp space which offers a campfire experience at Rs. 3100 per person. It also includes a sunrise trek to Munnar top station.
Eagle Point Camp at Vagamon
This point offers you a high that is enough to last a lifetime. The campsite is approximately 3 km away from the Kolukkumalai Tea Estate. In the morning, you will be speechless when the feeling of being on cloud nine (literally) takes over entirely. During night time, the sky acts as a blanket that protects you while you dream with your eyes open. Campper provides breakfast and dinner, a tent equipped with a bed, blanket, pillows and an emergency light at Rs. 1990 per person. The campers can also take a dip in the private waterfall.
For those who are looking for a weekend getaway, let Campper take care of all your worries and plan everything for you. So what are you waiting for? Get packing and do not forget to bring your camera to capture those smiles that I know you'll be left with once you are back from your trip.